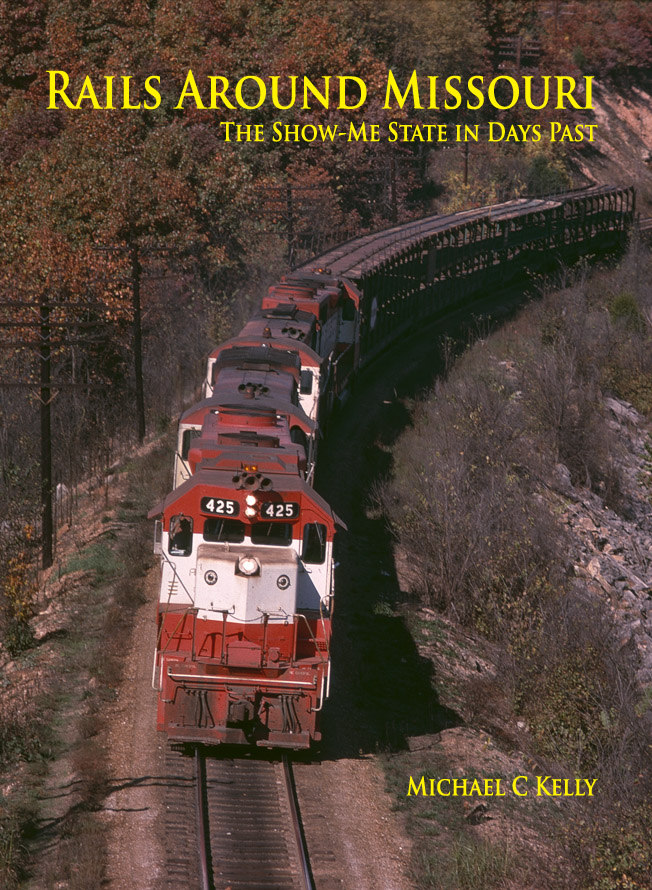 "Rails Around Missouri" has shipped to and been received by all pre-order buyers, and the responses are overwhelmingly positive. Check out some of the feedback:
"I received my copy of The Book today…and didn't know if I could put it down long enough to send you a note to let you know that I think it is JUST GREAT!!!! Good job.   Thanks for writing it.   I hope that you will sell a ton of them.   I will spread the word."
-RON KNUDSEN
"Got my copy yesterday, great book!!!  I am very happy with the quality and quantity of photos.  I spent a lot of time back in the mid to late 80's railfanning around Missouri and this book was great for me in piecing together some of the missing pieces I had seen (torn up and abandoned lines).  I am a big Rock Island fan and had only seen the remains of the line in '86 and later so seeing some action on the line was great.  Thanks for a great book!!!"
– John A. Yontz
"My copy arrived Wednesday and I foresee many hours of reading and studying pictures. A great job and a very welcome addition to my bookshelf."  – Robert Brown
"I received your book yesterday and gave it a (quick) read. I am favorably impressed." – Bob King
"It looks great! Very well done! I like the way it is laid out and I thought you did a good job representing Missouri railroading from  the era(s) you went for." – Lance Garrels
"I received my copy and WOW, what a book !!!!   I especially enjoyed the coverage of the Katy and Rock Island as I have seen very,very few photos of both routes in our state. Of course, I enjoyed the Frisco and MoPac and ……well, all of it !!!!  It certainly exceeded my expectations and I actually had them set pretty high." – Bob Plough
"Just got done perusing your literary gem of Missouri's RRs, and what a fine piece of work it is!" – Dick Wallin
"Mike, I have to tell you that book is the nicest train book I have picked up in years. (that is my review) I am 41 so I saw a lot of what is in the book but some was gone before I got into train watching and photography." Bob Cox, Silver Rails Gallery, LaPlata, MO
More coming, stay tuned!