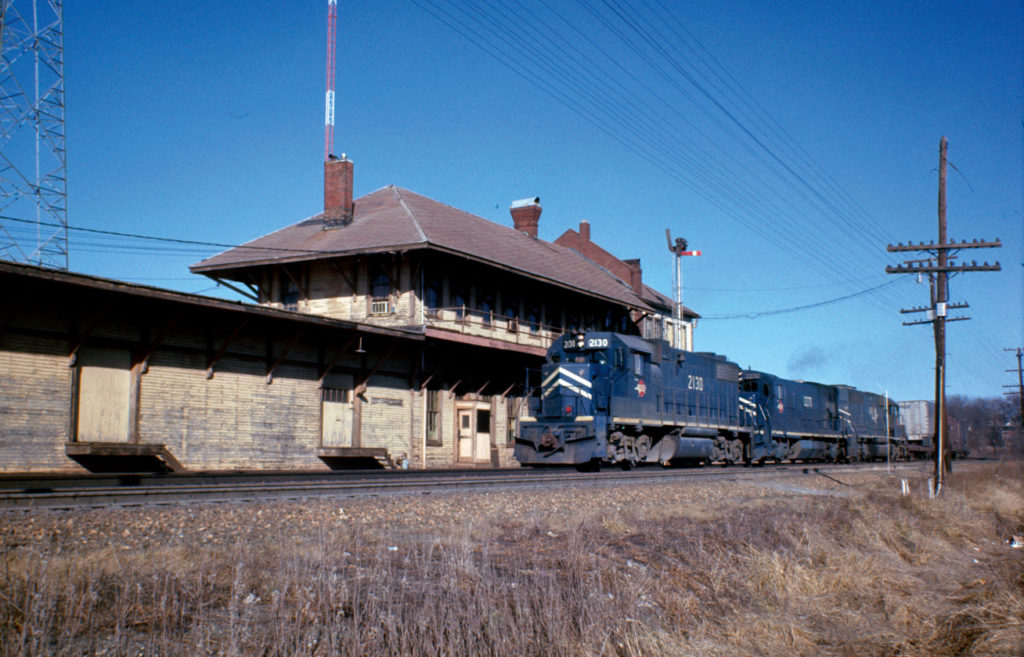 South of Cape Girardeau, the jointly operated MP-SSW mainline from East St Louis, IL to Dexter, MO crosses the Mississippi River at Thebes, just east of Scott City. Known as Illmo by the railroads, the Cotton Belt had a large, 2-story station and office building here. In July, 1978, MP GP38 # 2130 leads a southbound past the old depot. MP trains did not stop here for a crew change, but instead ran through to Poplar Bluff there the change was made.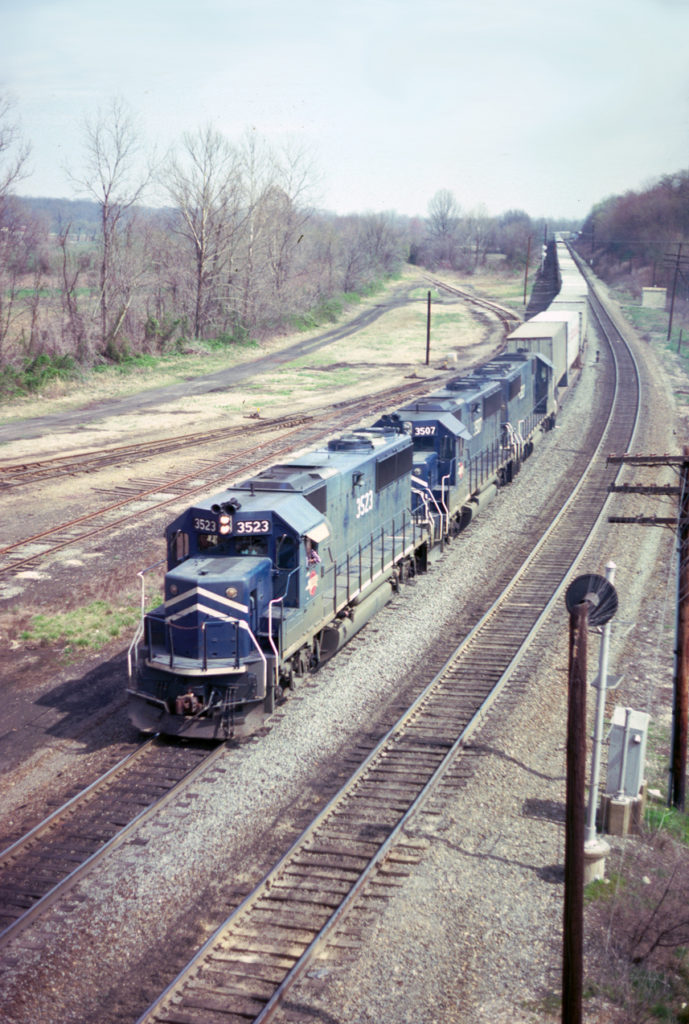 While the line from East St Louis to the Thebes bridge was owned and controlled by the MP, the line from the bridge to Dexter belonged to the Cotton Belt. A trio of MP GP50s drift downgrade from the Thebes bridge and into Illmo in March 1983. Both photos by Camille F Chappuis.
The above selections are found on pages 150-151 of "Rails Around Missouri". Released in 2013, this 224-page hardcover book contained over 500 all-color photographs from all over the state of Missouri, from 1946-1986. Steam, diesel, freight & passenger trains from a by-gone era are recreated in living color for your trip to the past.
Back in print, your copy is waiting for you by contacting Don Banwart with Sekan Printing, 620 223-5190, option 1, or by emailing donald@sekan.com
Don's price is $48 + $5 shipping