Eastbound @ Dallas City, IL. BNSF trains through here do 70MPH. 5-7-09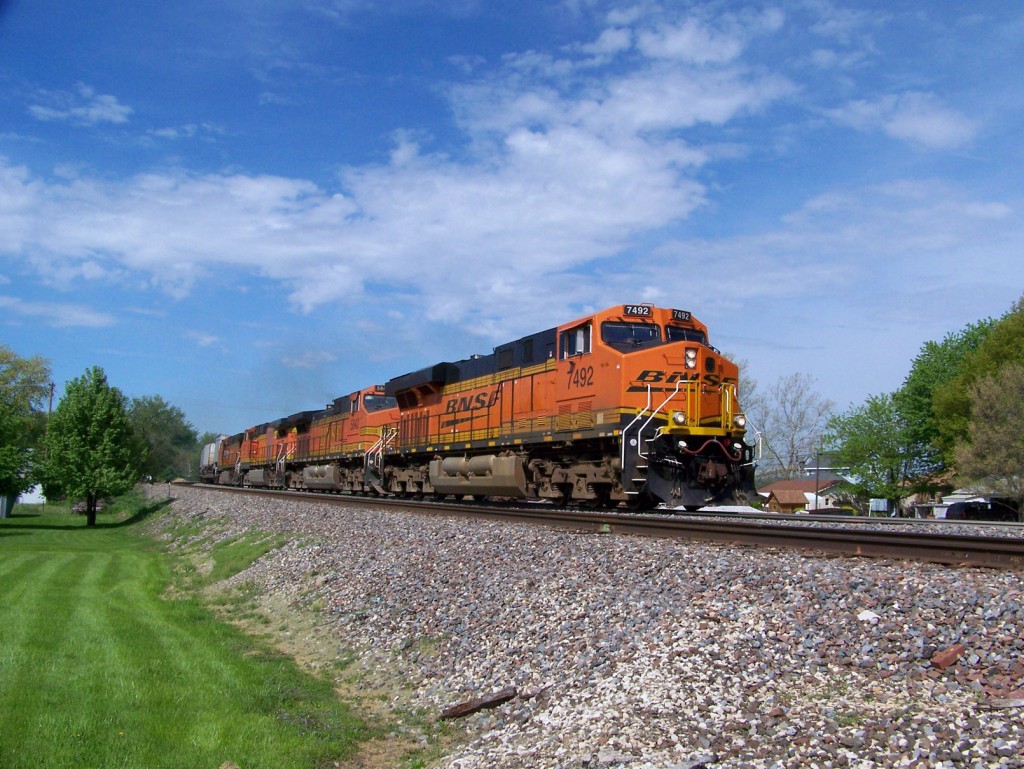 Next, an eastbound track geometry train, Lomax IL, 5-7-09. You never know what will come along on the Transcon.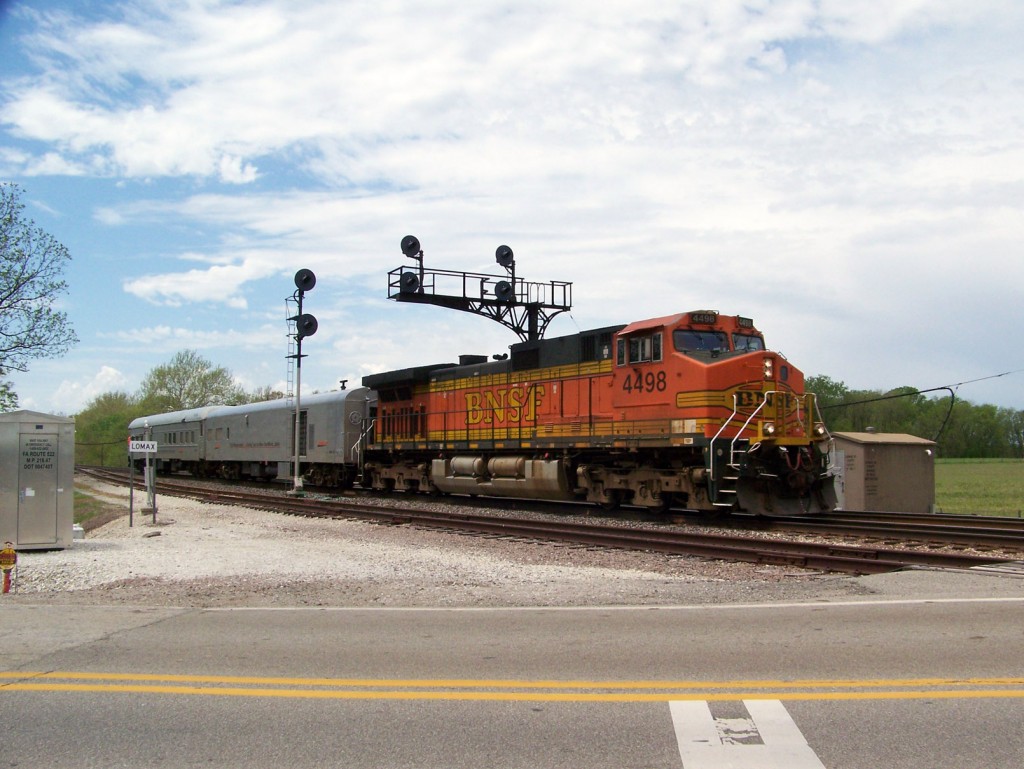 Back in the STL area, UP and BNSF parallel each other from Eureka all the way to Pacific. This scene is @ Dozier, across old Route 66 from the Eastern Missouri 'charm school', aka the state prison @ Pacific. Here a westbound BNSF Q train is "racing" a westbound UP coal train, who's headlight is seen in the distant left. October 2009.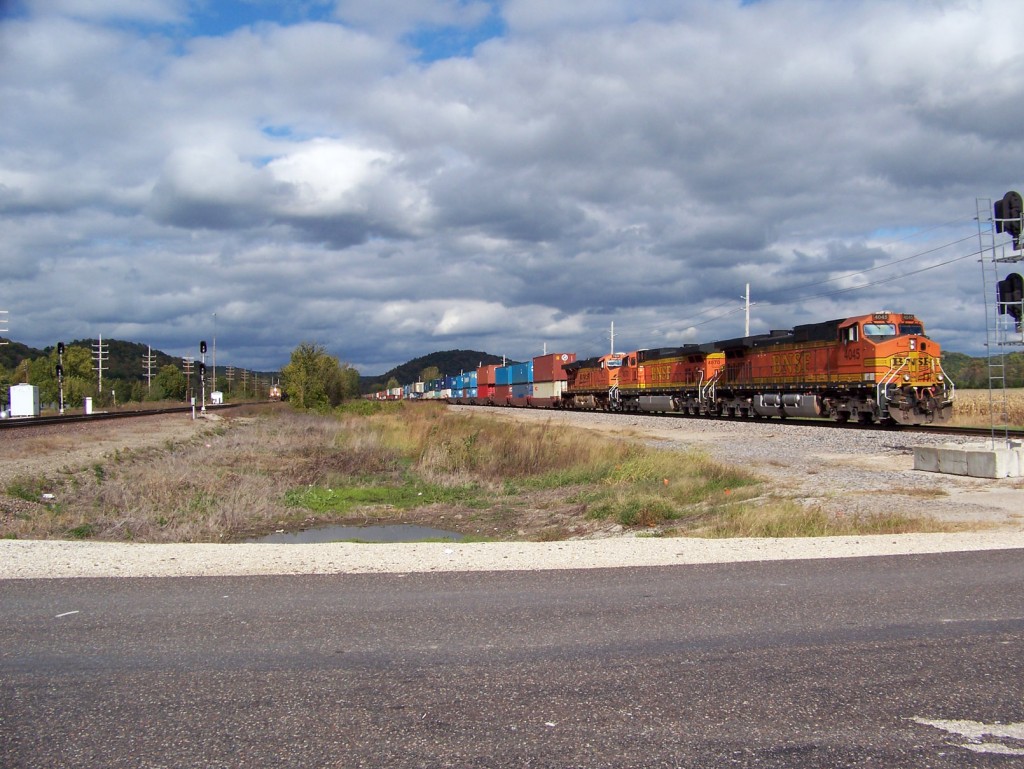 Fast forward to 5-10-10, BNSF OCS eastbound @ Valley Park. Nothing like taking photos outside in the rain. Only because it was an OCS, and Matt Rose was supposedly onboard did I venture out for this shot. Thanks for the heads-up from a good friend who is a yardmaster @ Lindenwood.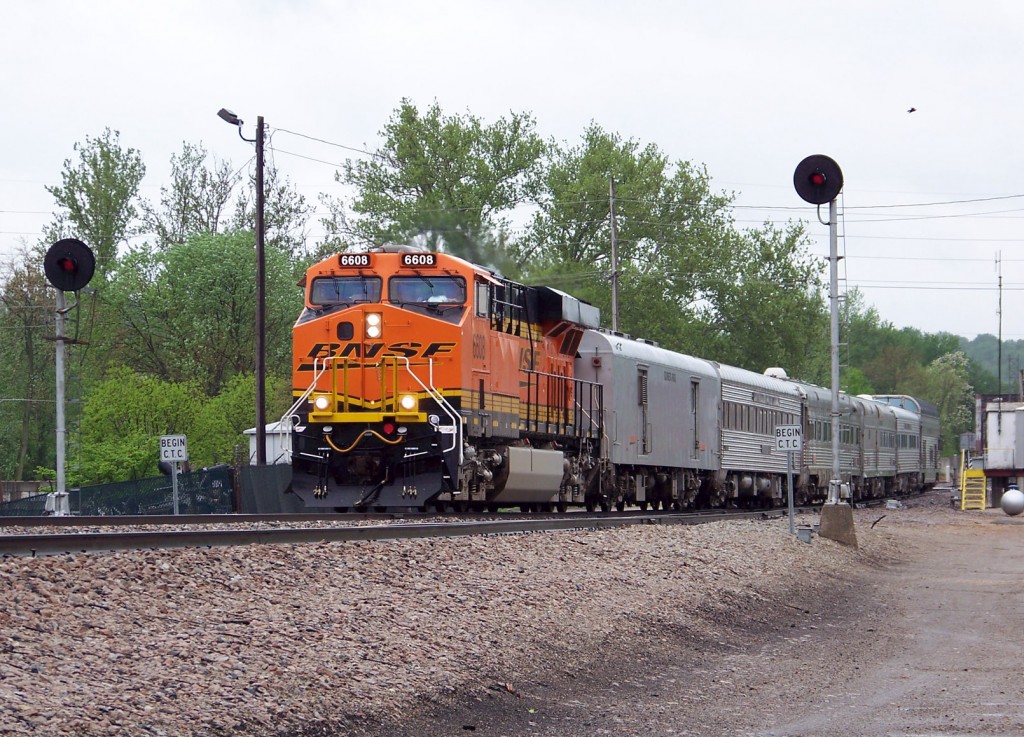 Next, the promotion of "Rails Around Michigan" took me to Durand, MI, for their annual Railroad Days festival 5-15-10. 55 copies were sold that weekend. Didn't have much time to take shots of all the CN action right in front of me, but here's a shot I did get.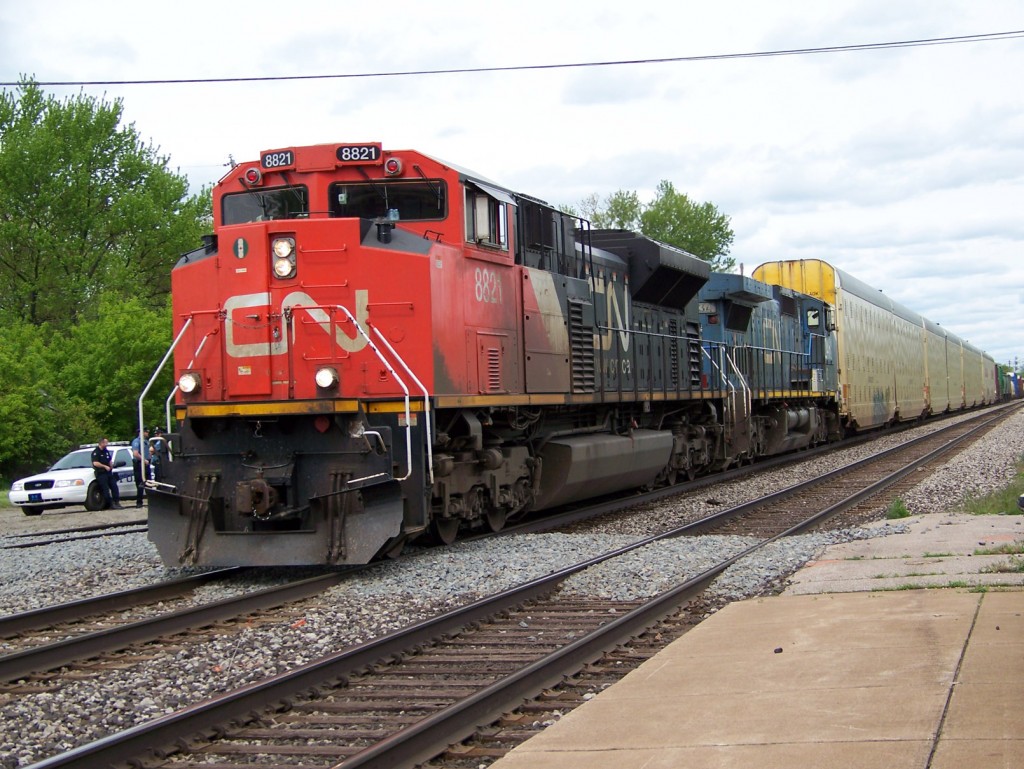 UP 4-6-6-4 #3985 speeds through Pacific, MO on 10-6-10.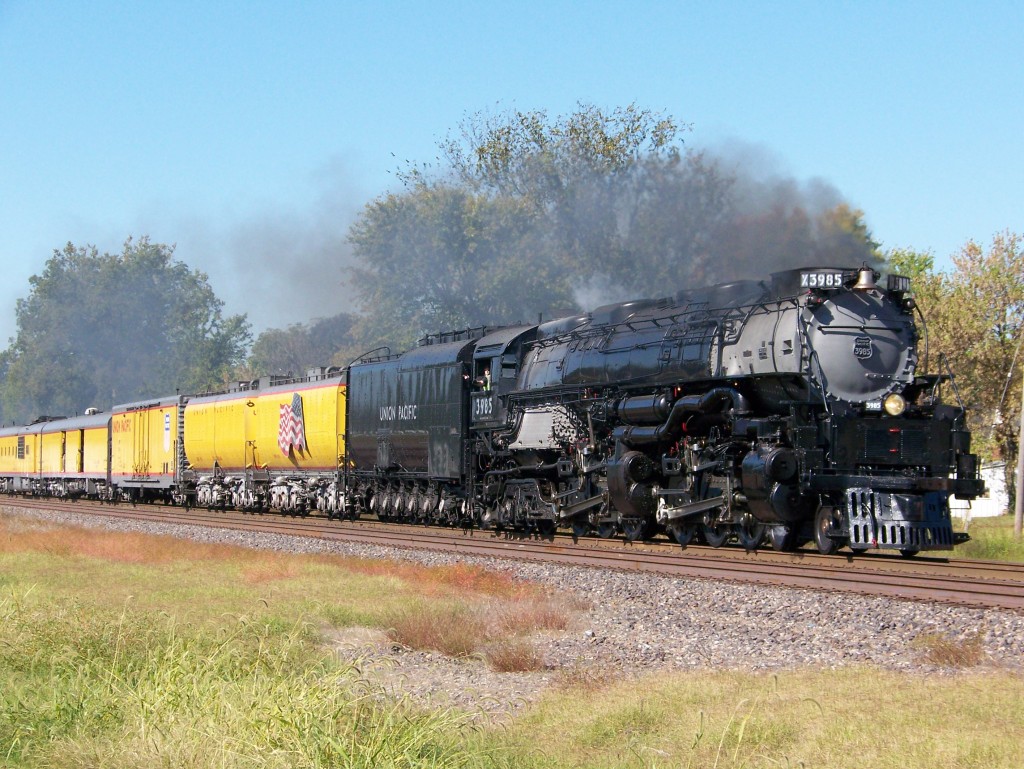 Being friends with a railfan who's also a yardmaster has it's advantages. On 12-18-10 , I got a tip that the afternoon Q train would have a KCS Southern Belle on the front. Thanks Mike!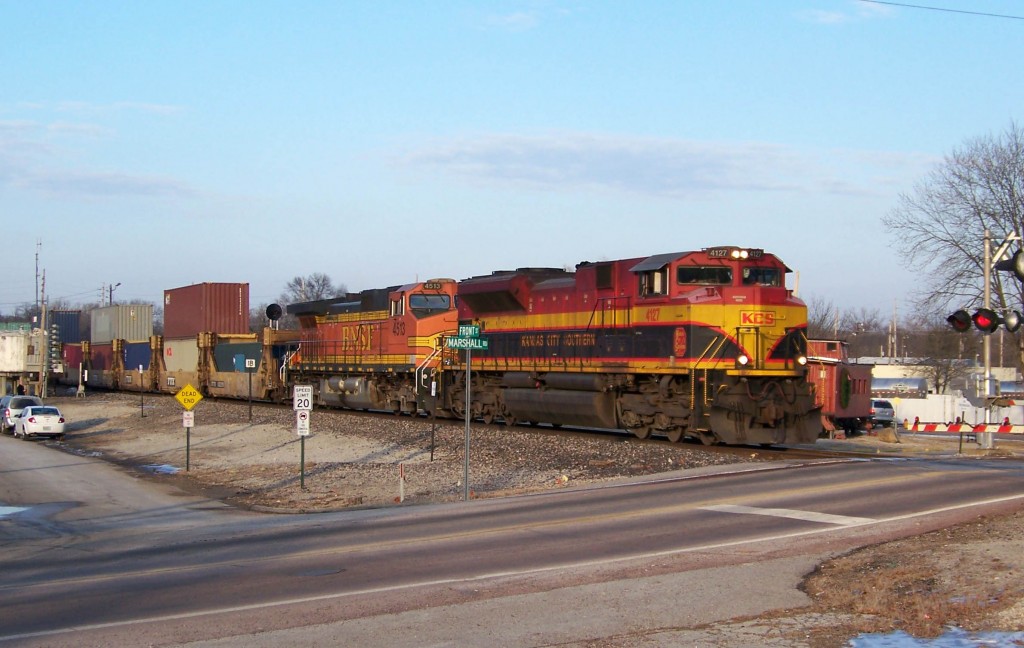 A week later finds snow on the ground as the Q train rolls through Valley Park on 12-26-10. The caboose was built by the Frisco in 1935.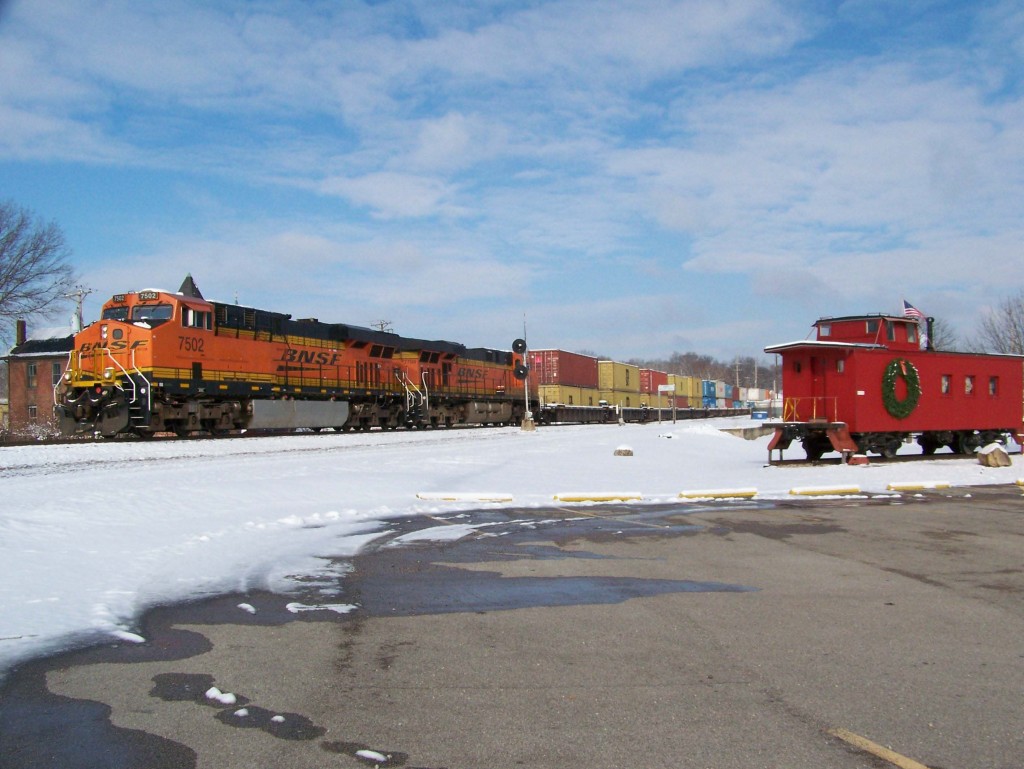 Again on 12-26-10, before the sun came out, an eastbound UP coal train passing the Museum of Transport @ Barretts (Kirkwood).