In the 1990s I tried to get away from roster shots and go for better composition. The Kirkwood Amtrak station was an easy place to practice night shots, with the eastbound train due at 9pm here on 1-15-90.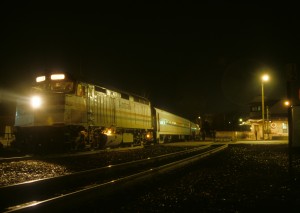 Next, one of a series of shots from 2-3-90 in Dupo, IL. UP was still using cabooses on the Labadie coal trains.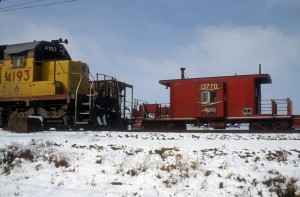 After the SP-DRGW merger, it was quite common to see solid sets of DRGW power on SP trackage-rights trains through Kirkwood, as seen here on 4-8-90.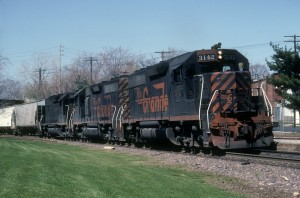 Same spot, 6 months later, a set of 4 UP SD40-2s, 3 of them ex-MP, come to a stop in front of the Kirkwood depot, waiting for a green signal. Remember when solid sets of SD40s were the norm? 10-5-90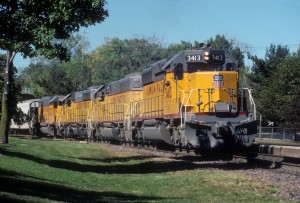 Earlier in 1990, I moved to Indianapolis to be the store manager of GTS#2 in Indianapolis Union Station. On a camping trip to southern Indiana in June of 91, I managed to get in a side-trip to Mitchell, IN, where I caught this eastbound on the former B&O, leaving town after making a setout.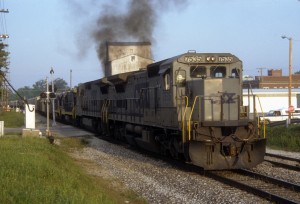 Avon, IN was the location of Conrail's main yard in the Indy area, 15 miles west of downtown Indianapolis. A westbound freight approaches the yard in December 1992, having just passed under the ex-NYC line to Crawfordsville.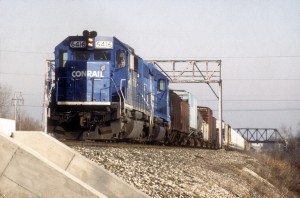 Indiana Southern, Indy, IN 7-93. This location was on Indy's southwest side @ the junction of I-465 and IN-67. The ISOR has just acquired this ex-PRR line from Conrail.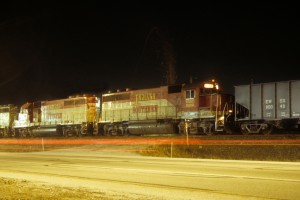 Moved back to STL in 1994. While I was gone, MetroLink was built on the former Wabash line to Delmar & beyond, and its construction required are-alignment of the TRRA junction @ Grand. A westbound BN train off the K-Line rolls through Grand in November 1994.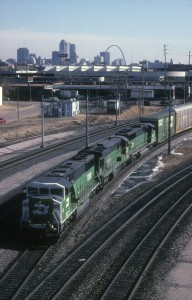 Even though its on the homepage, I love this shot. My first visit to the Santa Fe hooked me for life. 5-2-95, train 199 westbound through Marceline with a 1 month old Sd75M up front. You can see video of this from my youtube channel: http://www.youtube.com/watch?v=HvXyaJP4t8g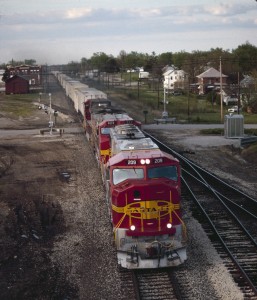 Skip ahead to 1998: KCS business train made a visit to STL Union Station, and the public access made for decent night shots.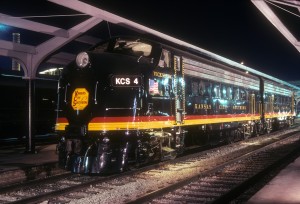 Staying with night shots, ATSF 98 parked @ the Gateway Western facility in East St Louis, sometime in 1998.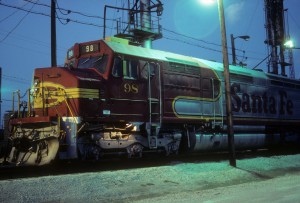 NS' former Wabash main to Moberly was not one that I visited very often (still isn't), but did so in December 1998, catching a local freight working west.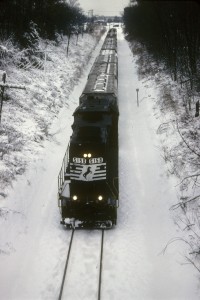 Finally, to wrap up this 1990s look is this shot of a westbound BNSF train @ Eureka in 1999.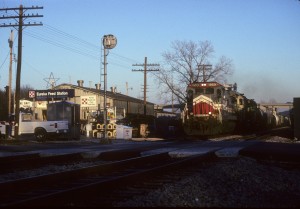 steam page coming later…