In collecting images for Rails Around Missouri, not all could be used in the book. However, all of them offer a good look at action that otherwise could be forgotten. Below are some of these images, starting with MoPac's Oak Hill branch through south St Louis.
I was born in 1968, and that year my parents lived in an apartment off Gustine, and its back windows overlooked the Oak Hill branch. Below, MP's Texas Eagle is seen northbound at Gustine in 1968. This and the following image were not included in the book for the obvious reason of the poles & wires. (Michael J Kelly)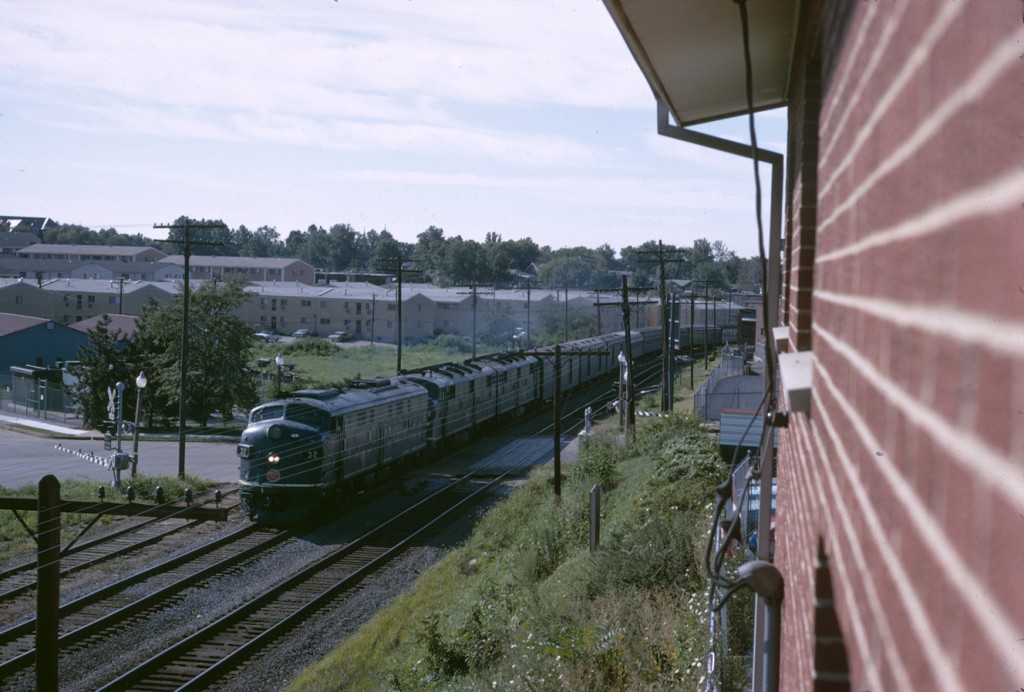 Next, seen from the same vantage point, an MP "heavy hauler" of Pea Ridge iron ore grinds up Oak Hill. Typically there were a pair of switchers shoving on the rear of these trains. (Michael J Kelly)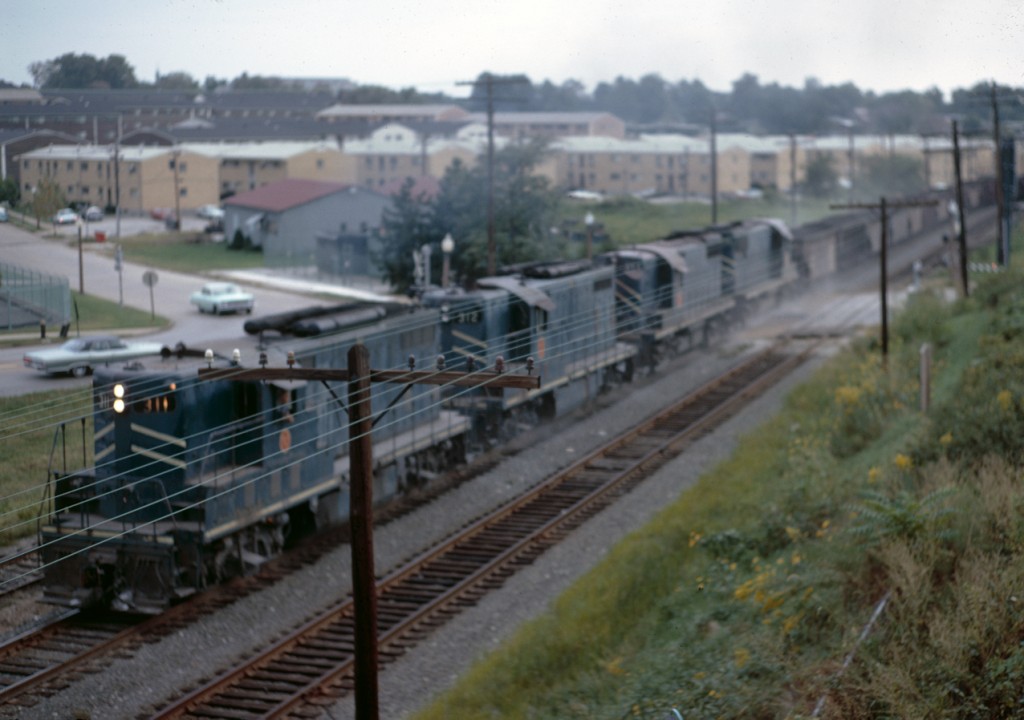 Next, an SW1200 switches cars in Fyler Yard, located between the Kingshighway overpass and Morganford, in April 1984. The actual Oak Hill station was once located here. Note the spur departing to the left, above the 1120. This spur ran south across Chippewa to an elevator near Kingshighway & Christie. (Craig Shaw)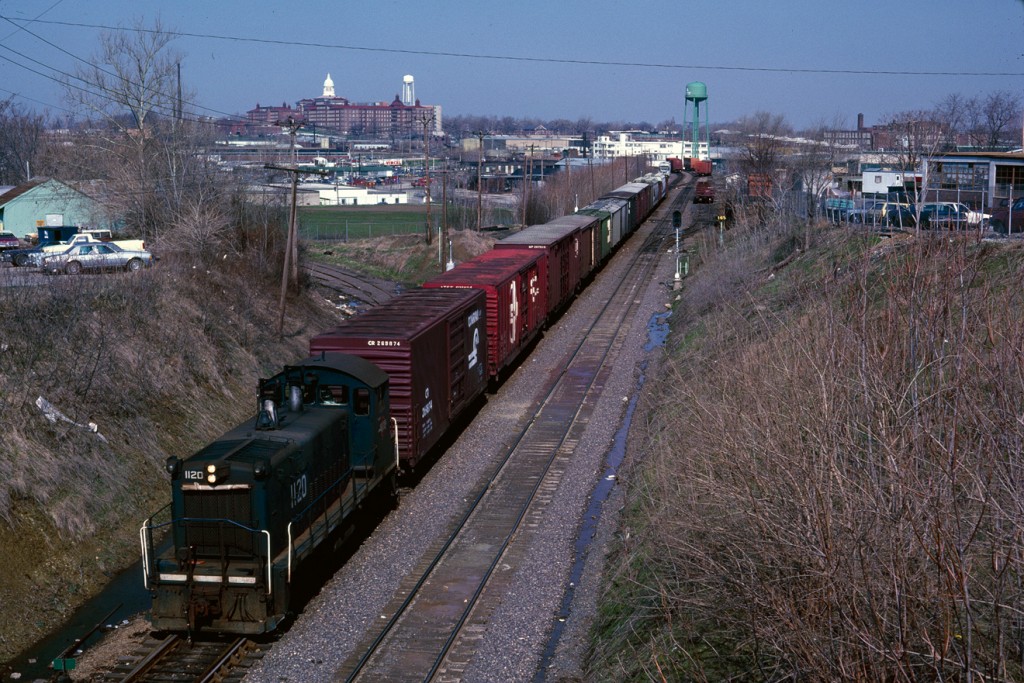 Next, MP GP12 #76 leads a southbound empty ore train through Carondelet Park in October 1976. (Paul Dalman)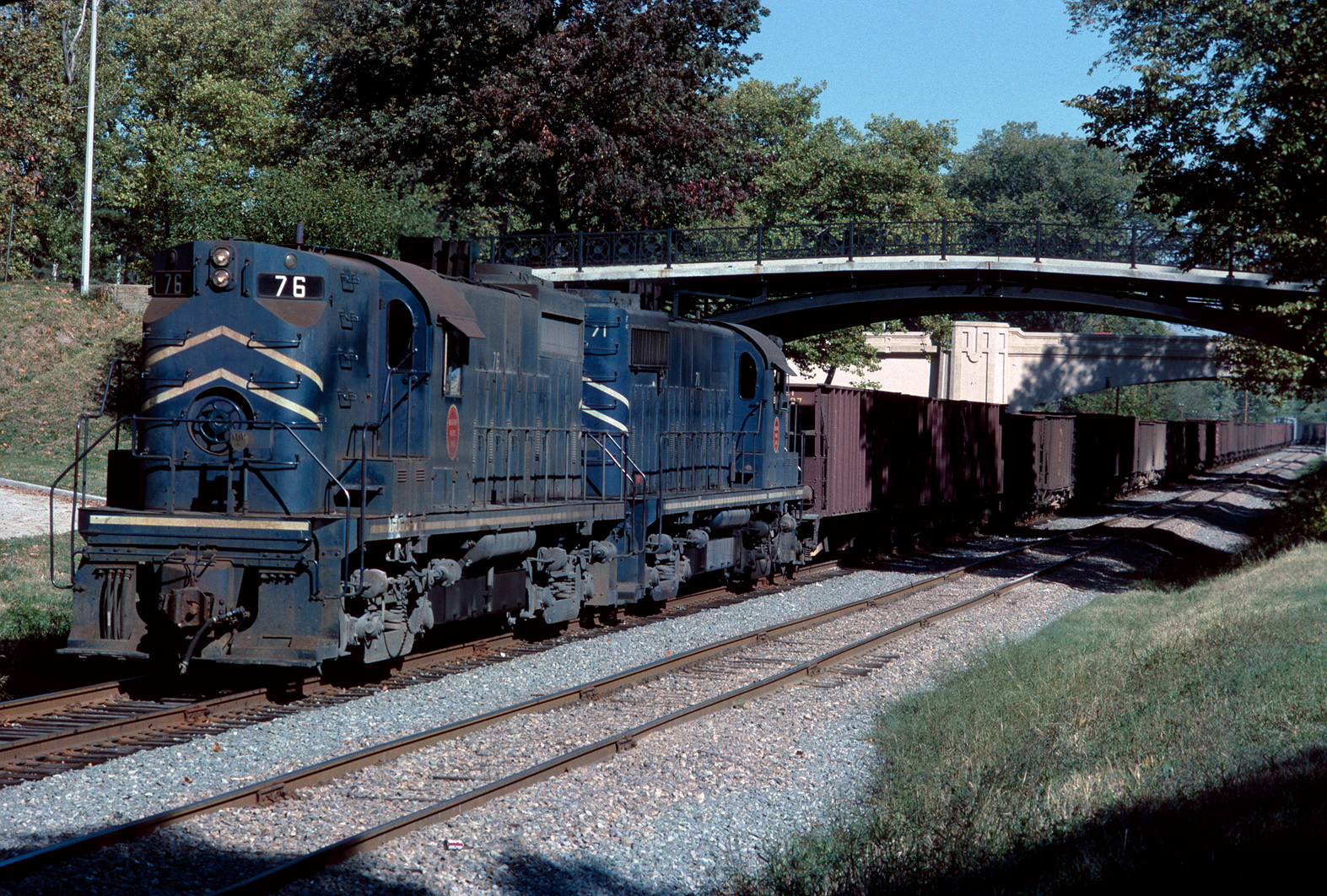 Not to be confused with Carondelet Park on the Oak Hill branch, the Carondelet branch was built to relieve the congestion of MP freights waiting to enter downtown St Louis. The line left the Sedalia Sub at Kirk Jct. and ran southeast through Crestwood, Affton, & Lemay to Carondelet and Davis Jct, where it joined the Desoto sub to Lesperence St yard. Below, in a rare passenger movement, Amtrak's National Limited is detouring to Kirkwood on the Carondelet branch, probably due to a derailment. (Paul Dalman)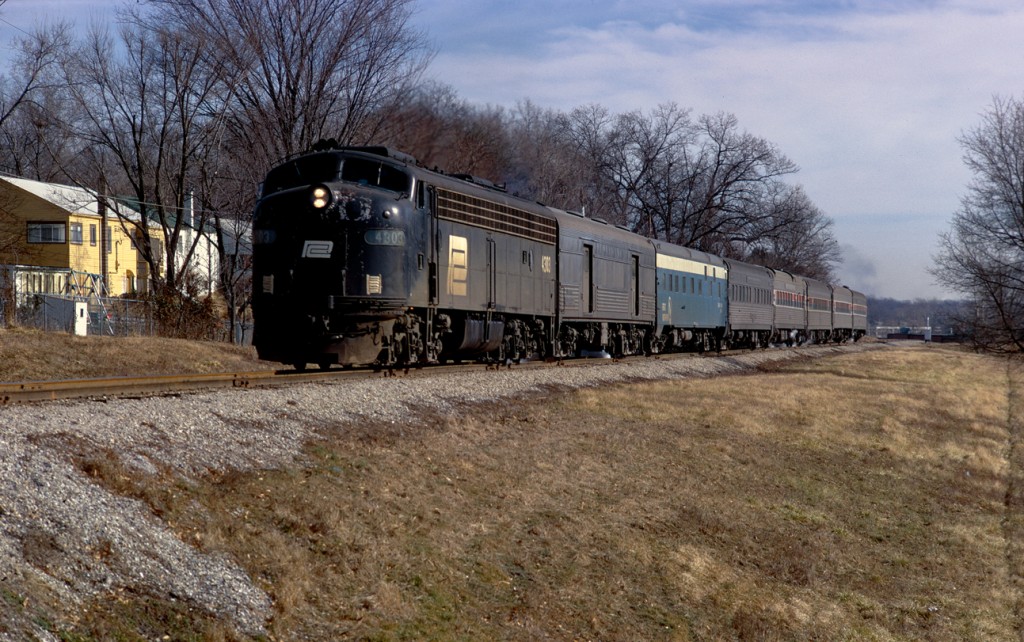 Next, MP GP38 #2040 leads a northbound near Grant's Farm in 1975. (Michael J Kelly)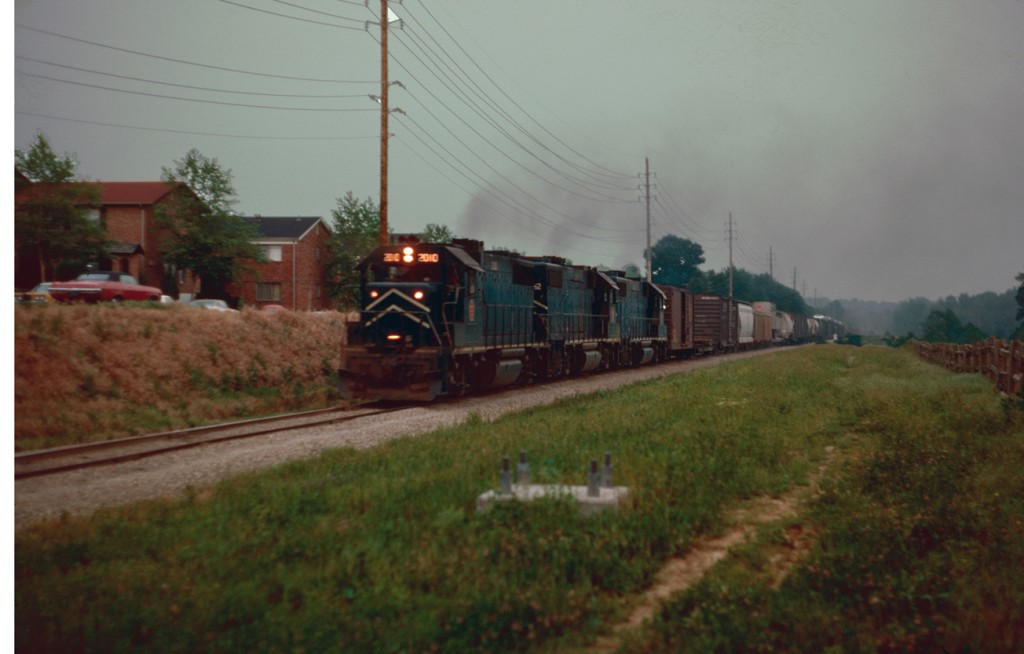 Below, MP GP38-2 #2143 leads a train south down the branch, having just crossed Gravois Rd in the background. (Craig Shaw)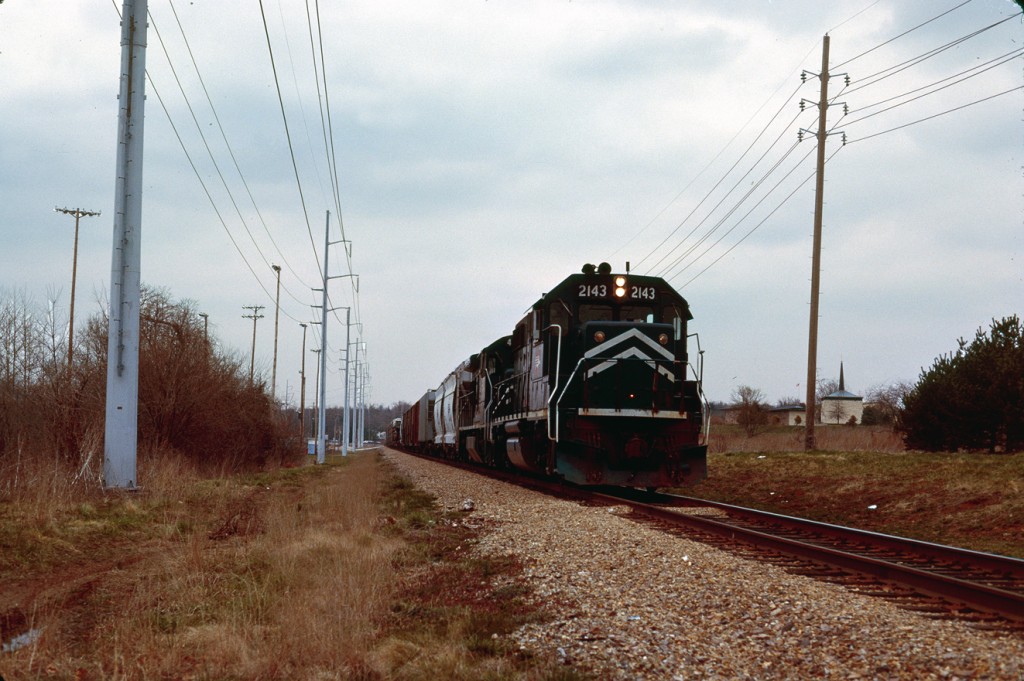 Next, MP B23-7 #4627 leads train KNZ down the branch between Sappington & Watson Rds, heading for Lesperence St yard in April 1983. (Craig Shaw)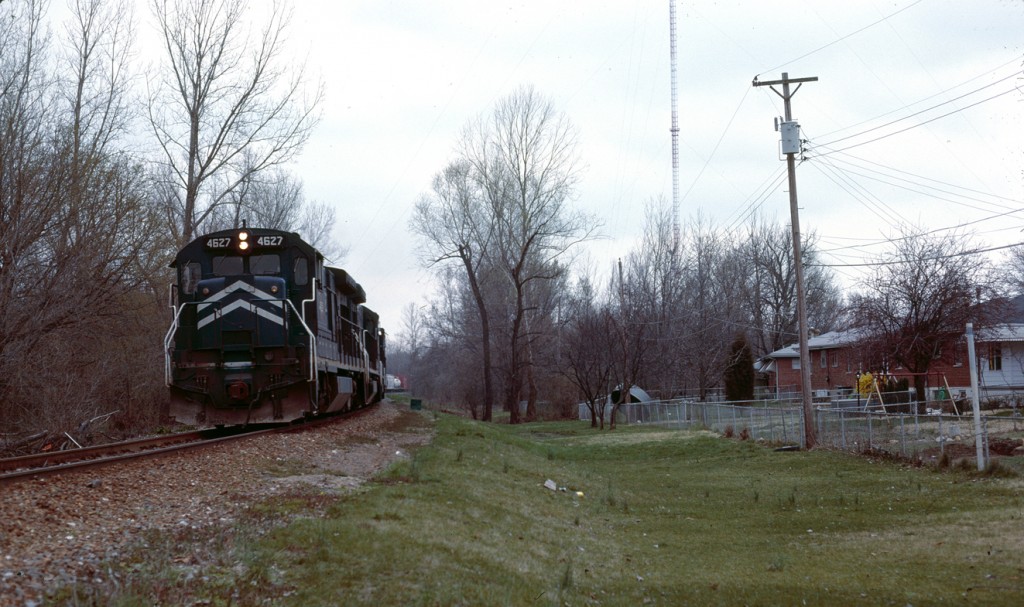 Next, MP SD40-2 #3285 leads train #NKZ north under the BN (Frisco) line to Memphis in April 1983. This location was called Alpha, for the nearby online business, which as you can tell by the rusty rails in this photo, was no longer a shipper. (Craig Shaw)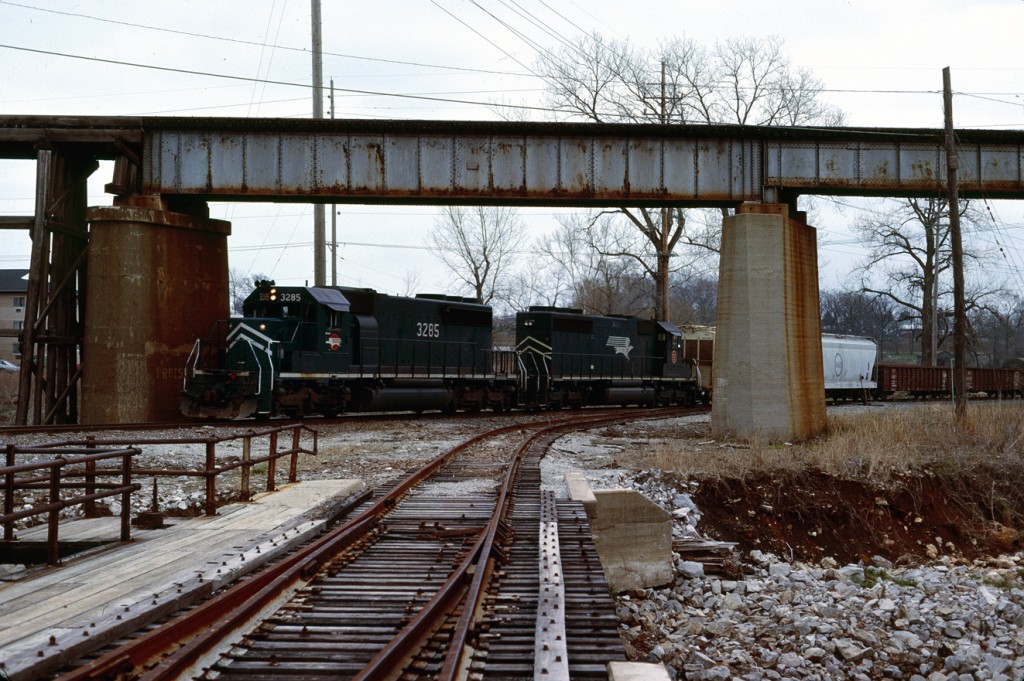 Finally, MP GP38-2 #2221 leads a northbound across Union Rd in south county in July 1982. (Craig Shaw)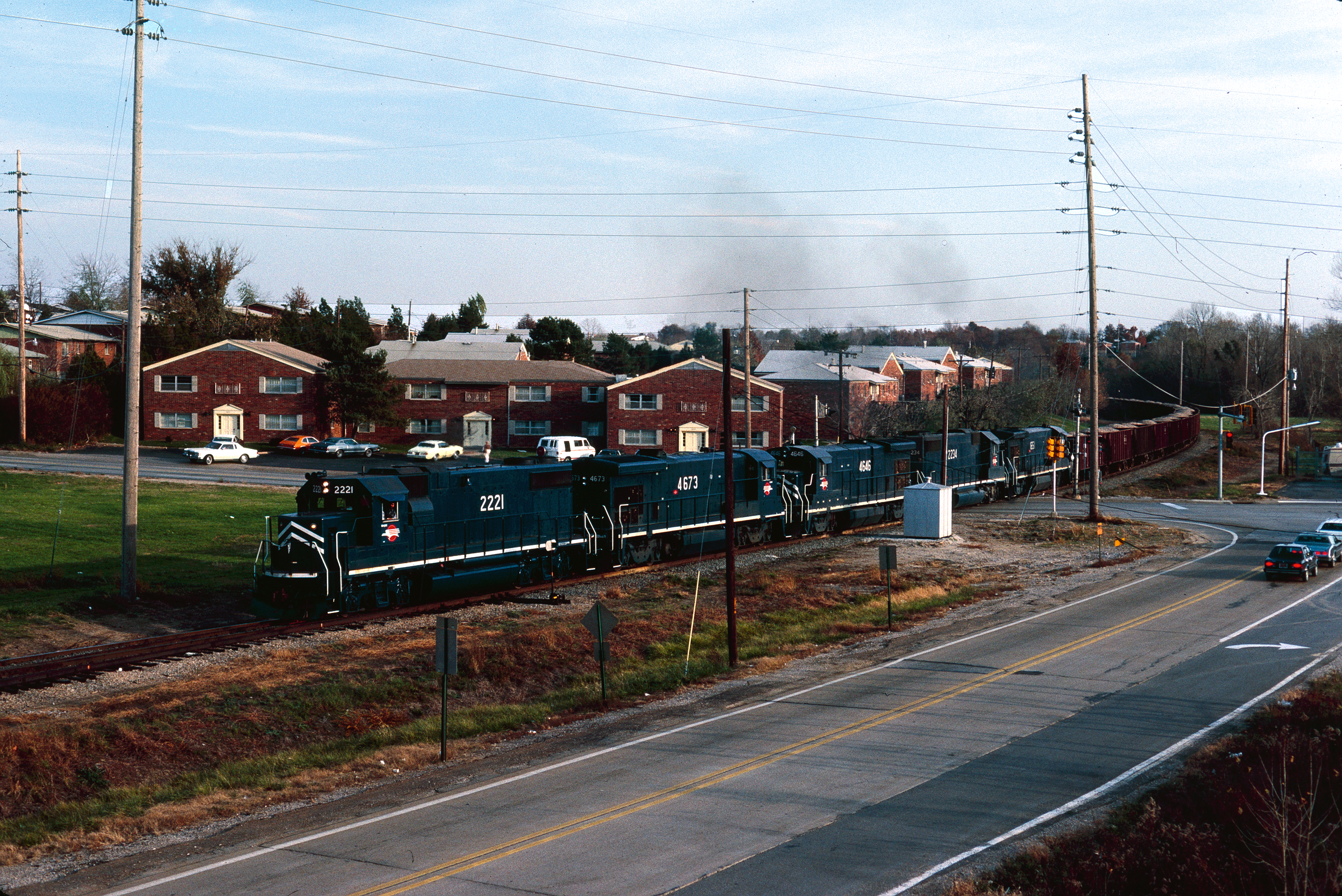 For similar images in print, pick up a copy of Rails Around Missouri today!