It's been a while since I've posted railfan shots, so let's catch up from 2011 to 2014. All are from my Canon Vixia camera which shoots video and stills at the same time. I have considered getting a Canon EOS and go back to shooting still & video separately, but I;m a video addict, wanting to zoom & pan, etc, not just set the camera on a tripod & hit record while shooting stills with another camera.
Anyway, here we go: First up, BNSF C44-9W #669 rumbles through Valley Park, MO with a westbound on BNSF's Cuba sub bound for Springfield on 4-7-11.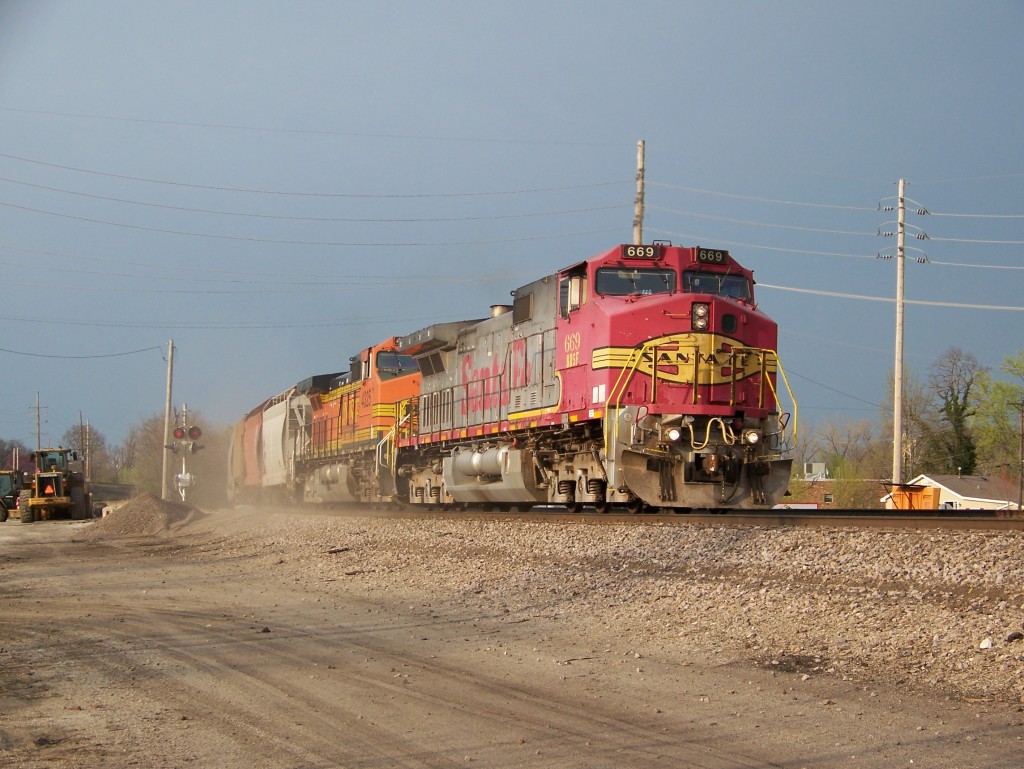 Next, BNSF 4752 rushes westbound through Eureka on the Cuba sub on 4-13-11,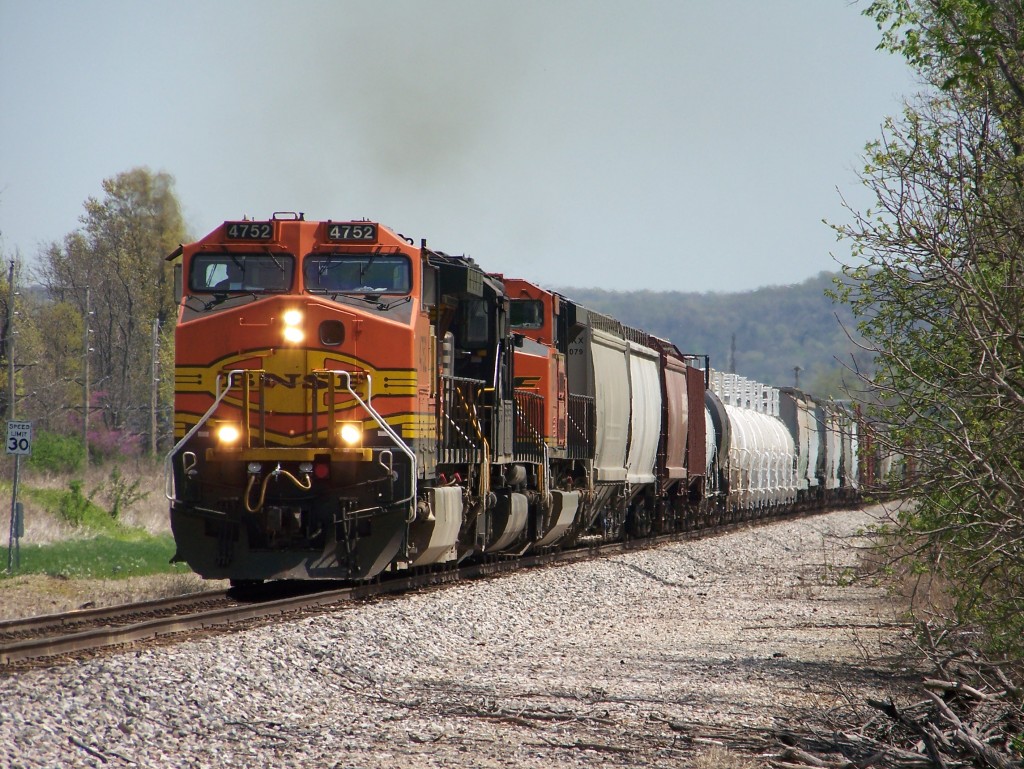 UP 4-8-4 #844 ascends Kirkwood Hill on 6-2-11.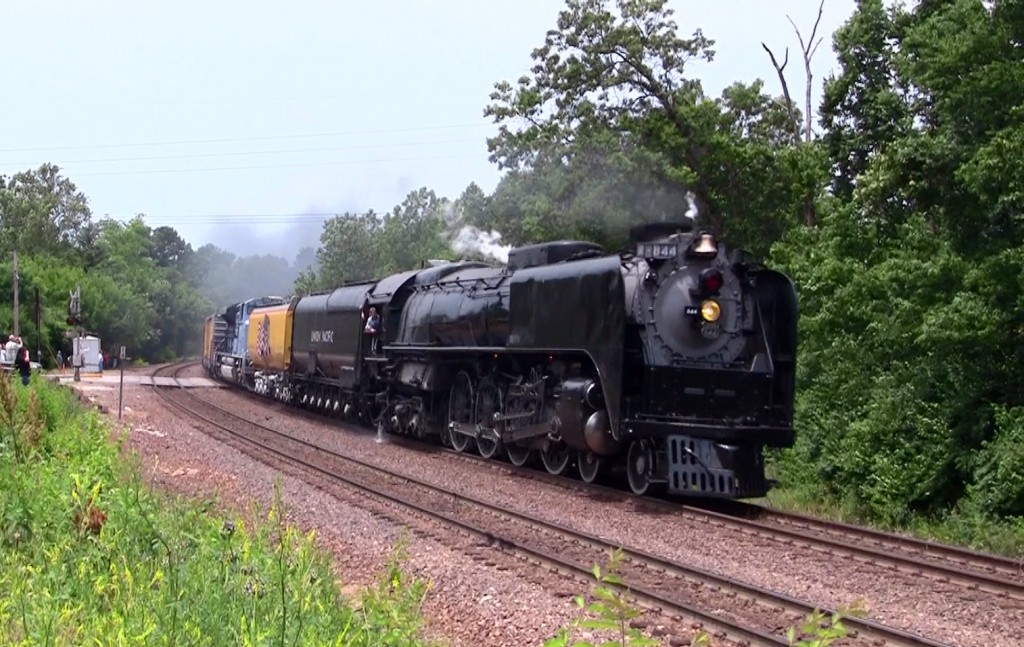 Next, a stop in Foley, AL, on the way home from a vacation in Gulf Shores finds this museum, complete with a restored depot, L&N switcher, a few freight cars & L&N caboose. This was a branch line of the L&N that was intended to reach Ft Morgan on the gulf coast, but never got past Foley. 6-25-11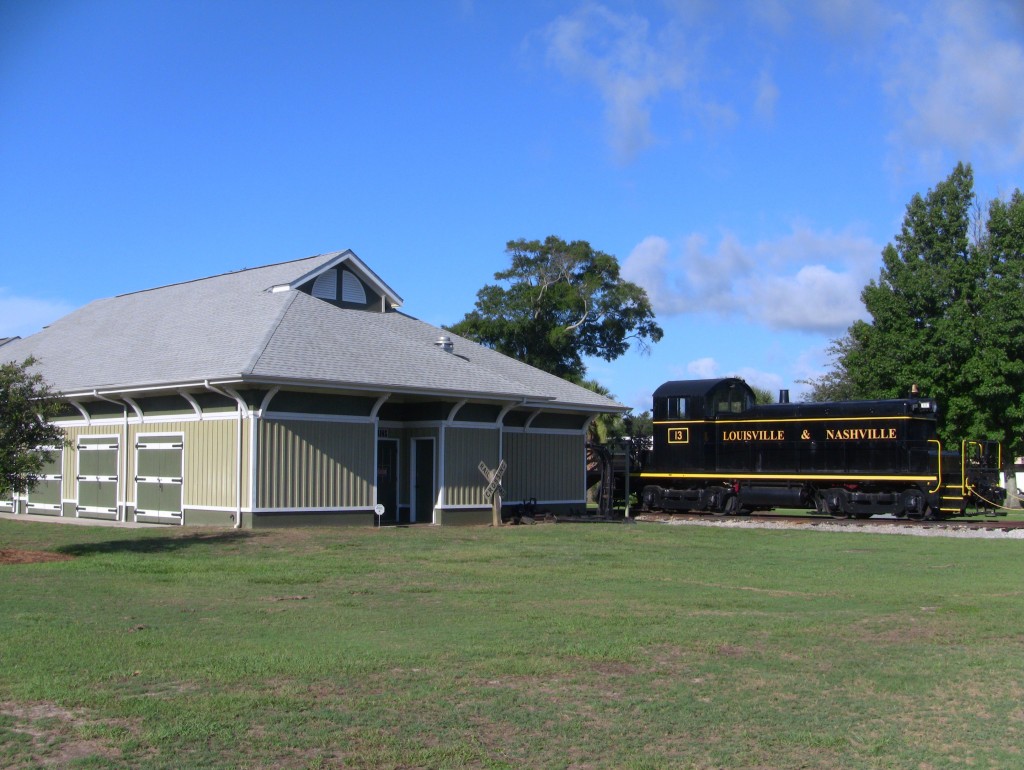 BNSF 7482 crests the hill in Kirkwood, MO with the eastbound Q train from Clovis, NM on 10-2-11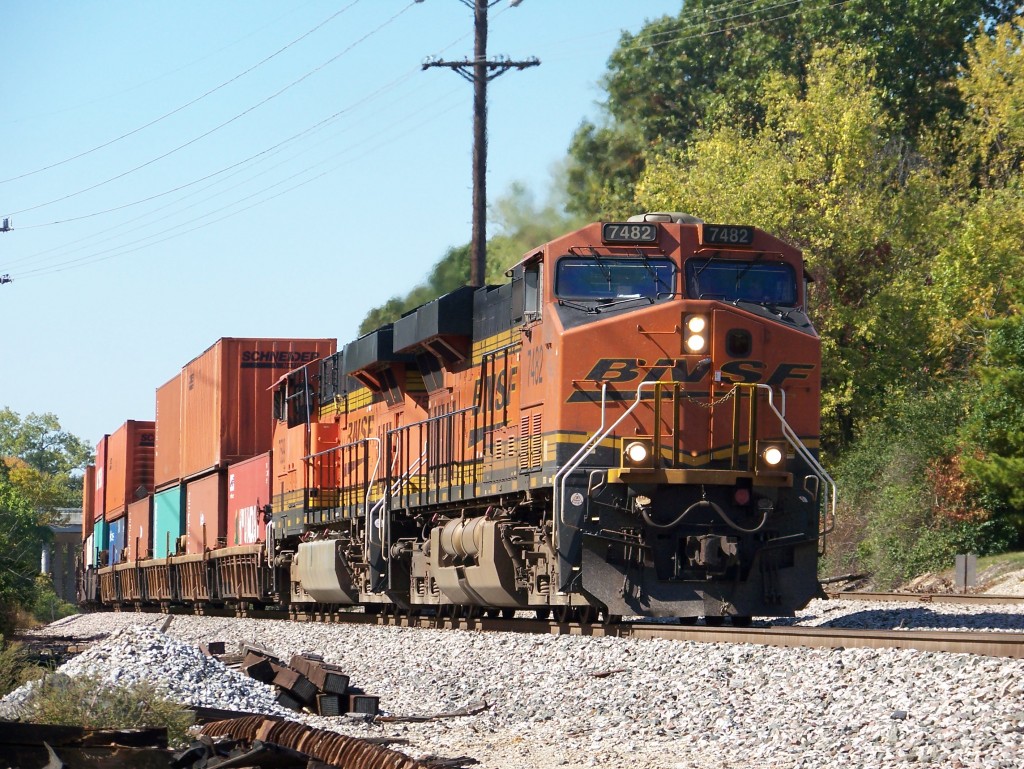 CSX 662 approaches the siding switch at west Eureka, MO, where it will take the siding for a meet with a westbound coal train on 1-19-12.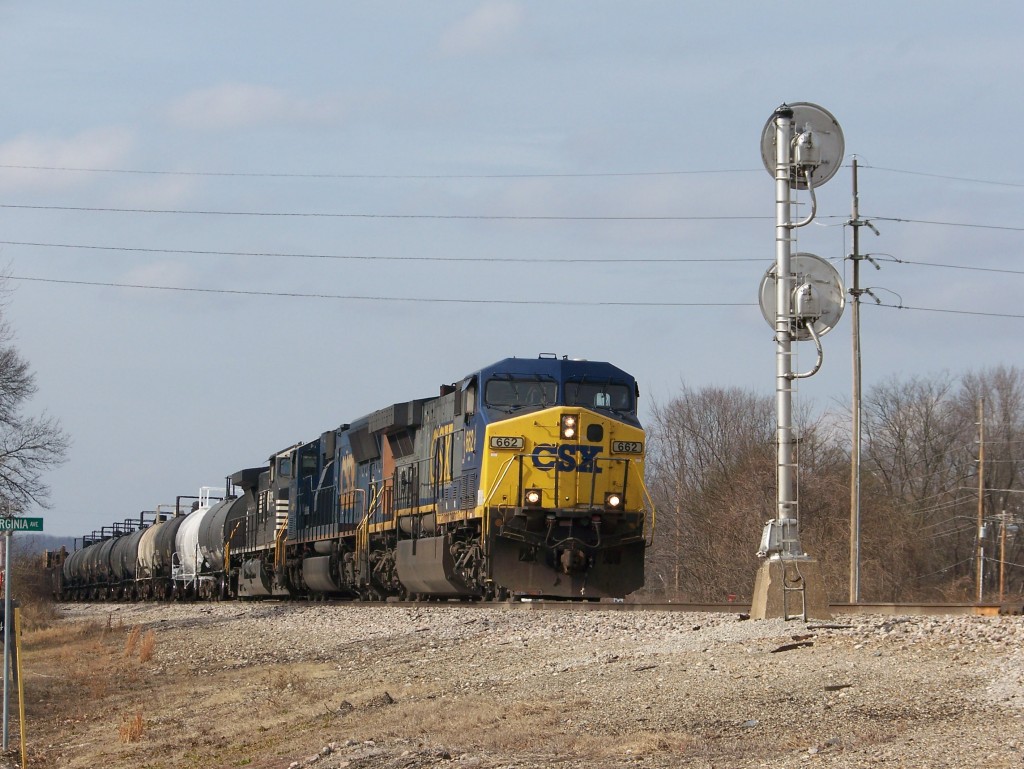 Brakeman guards the Main St crossing as the train enters the siding.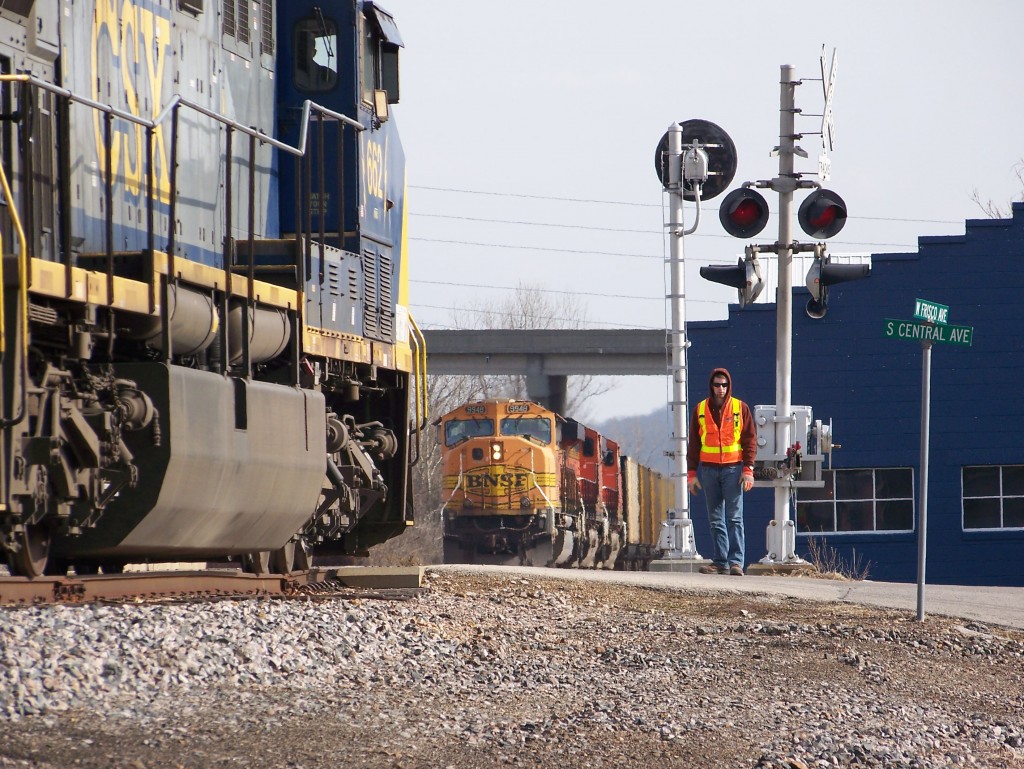 BNSF 5130 sprints east through Pacific with the Q train on March 1, 2012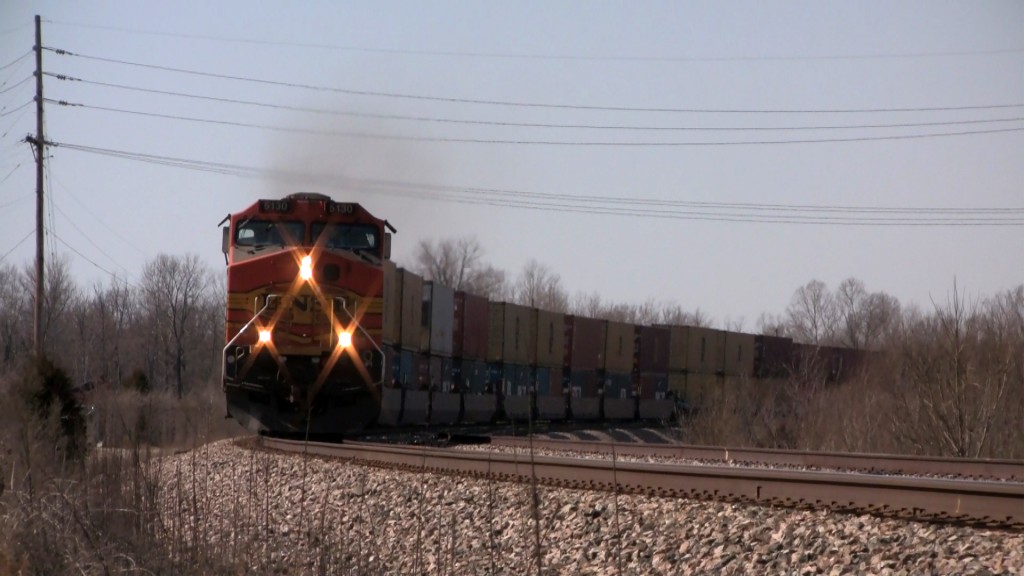 UP5739 and a patched former SP unit lug a coal train over the top of Kirkwood Hill on 3-20-12.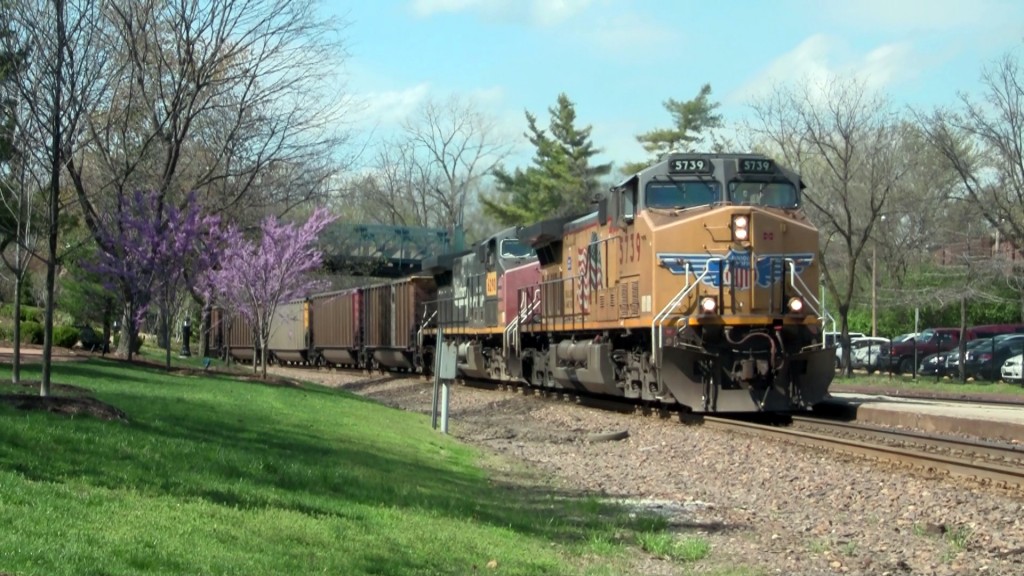 UP 844 passes eastbound through Valley Park on 3-27-12, heading to Memphis with a special to commemorate the 150th anniversary of the Civil War.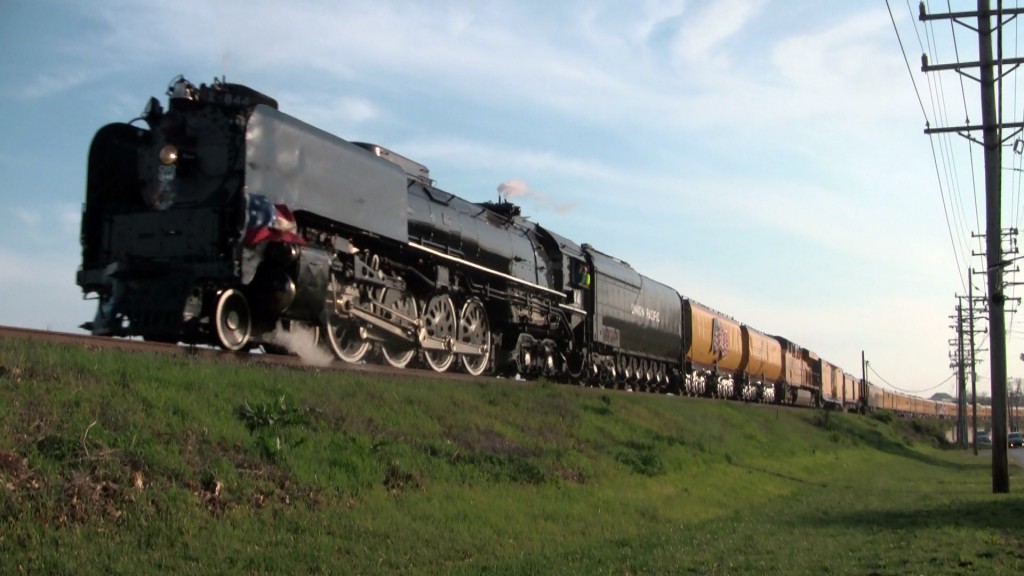 BNSF 5786 brings a westbound coal train through Crescent, MO on 4-19-12.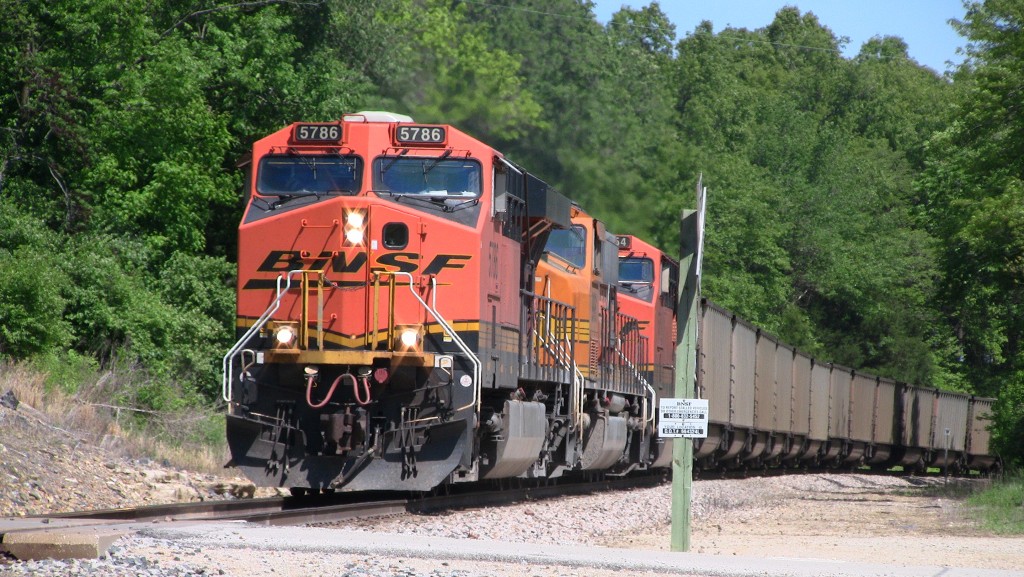 Memphis PCC car, 4-28-12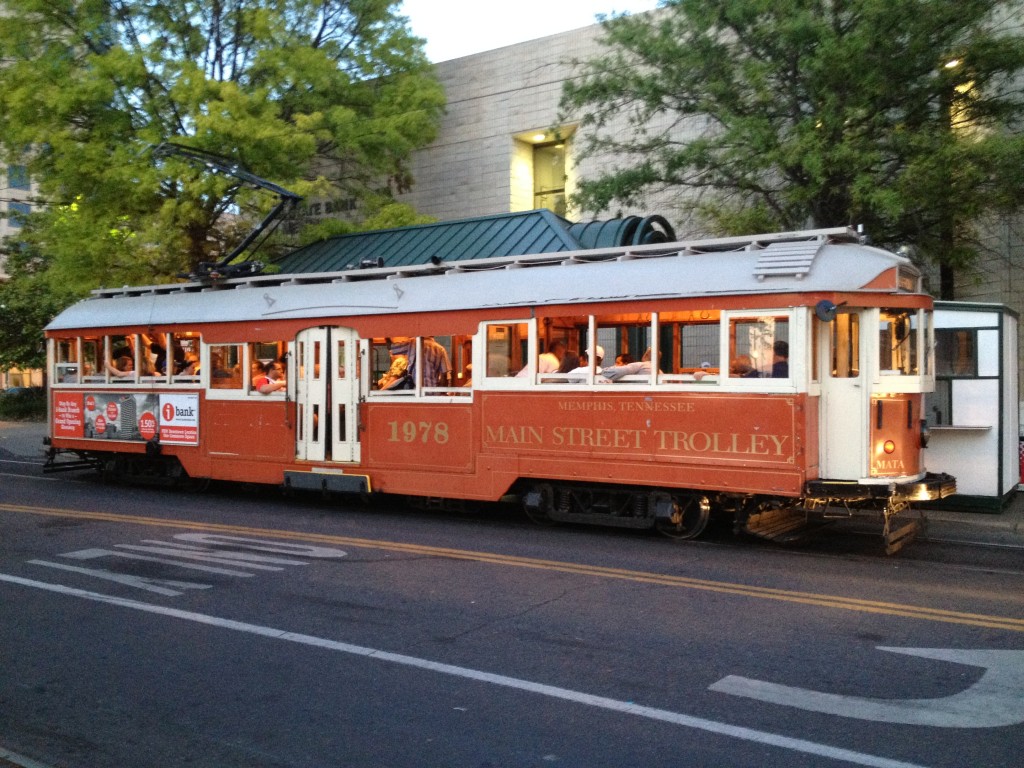 BNSF 7517 crosses the Meramec River and enters Valley Park with an eastbound train on 5-24-12.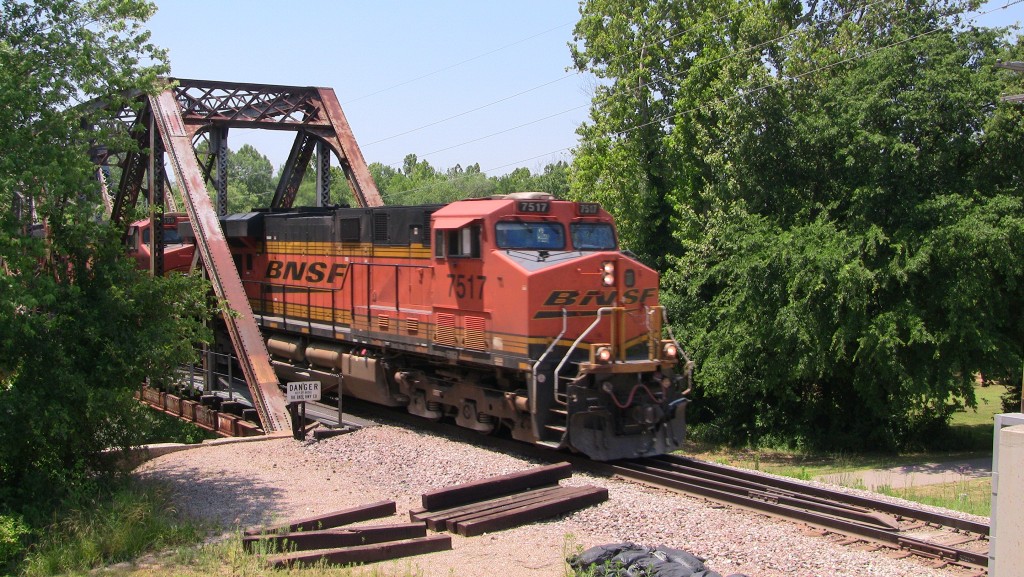 BNSF 4937 passes the Webster Groves, MO depot, eastbound on 5-26-12.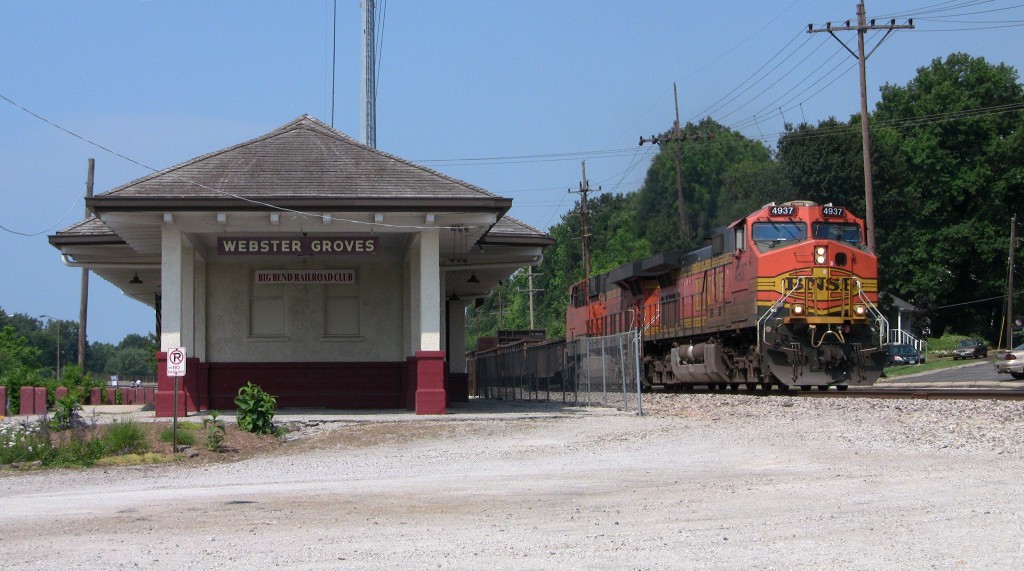 Next, an eastbound coal train at Keyes Summit in Kirkwood, MO 6-20-12.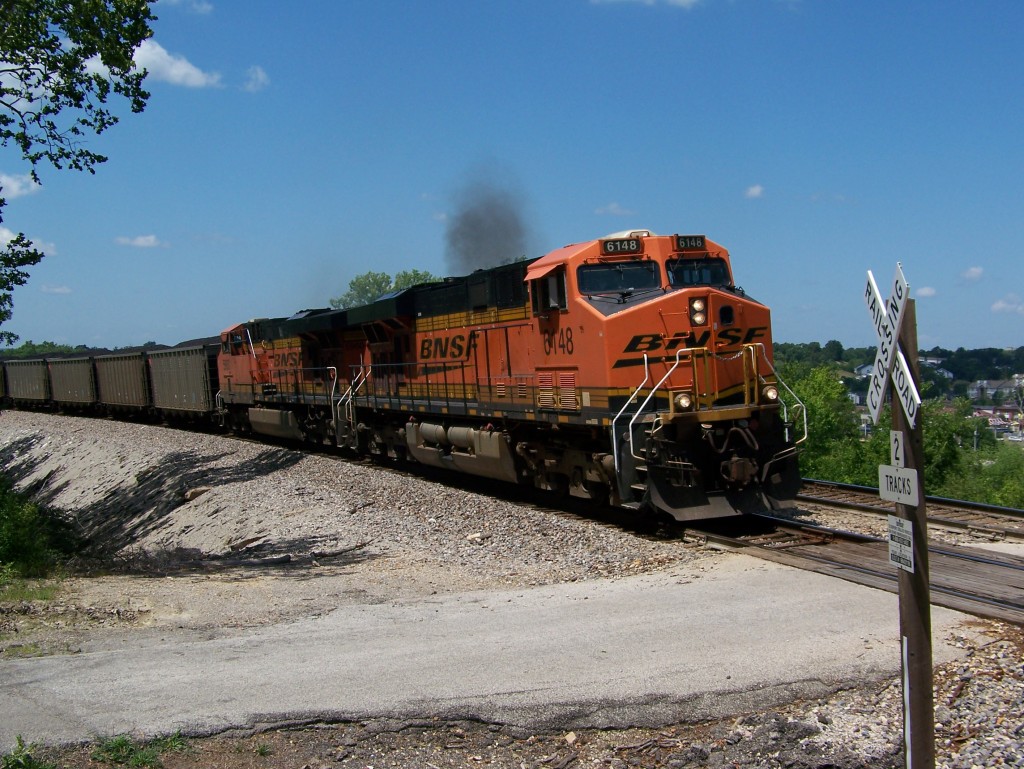 Eastbound Cuba sub local heads down the industrial spur to switch the chemical plant in Valley Park, 6-27-12.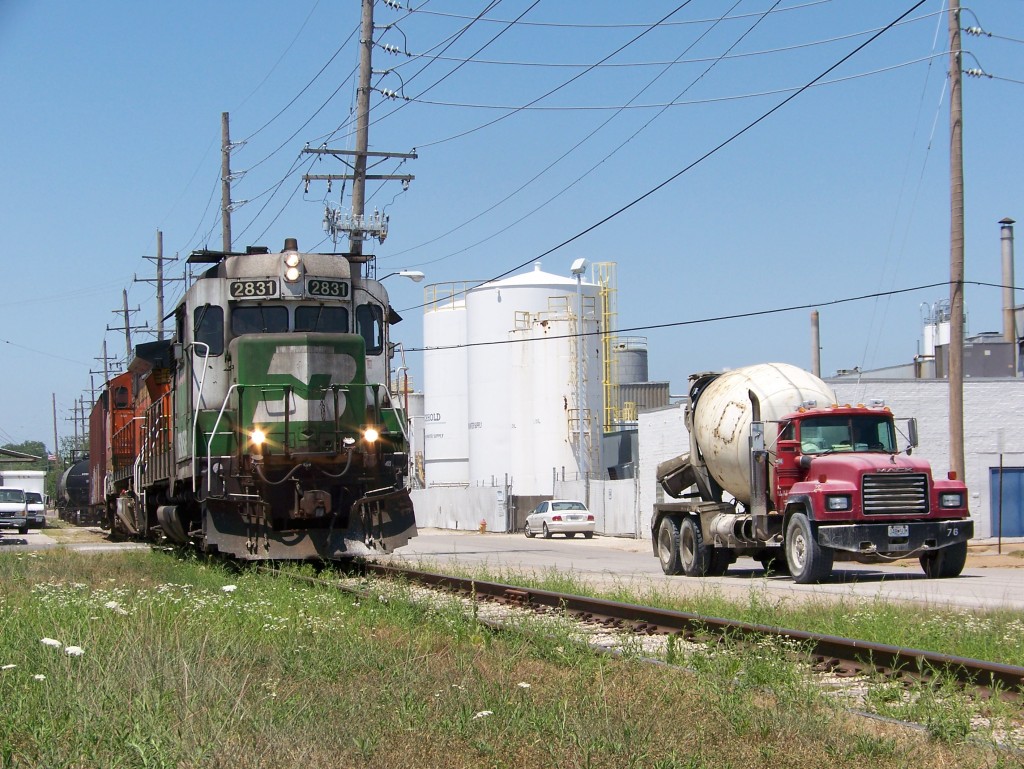 BNSF 7912 leads an eastbound from Tulsa up the foot of Kirkwood Hill @ Valley Park, 6-5-12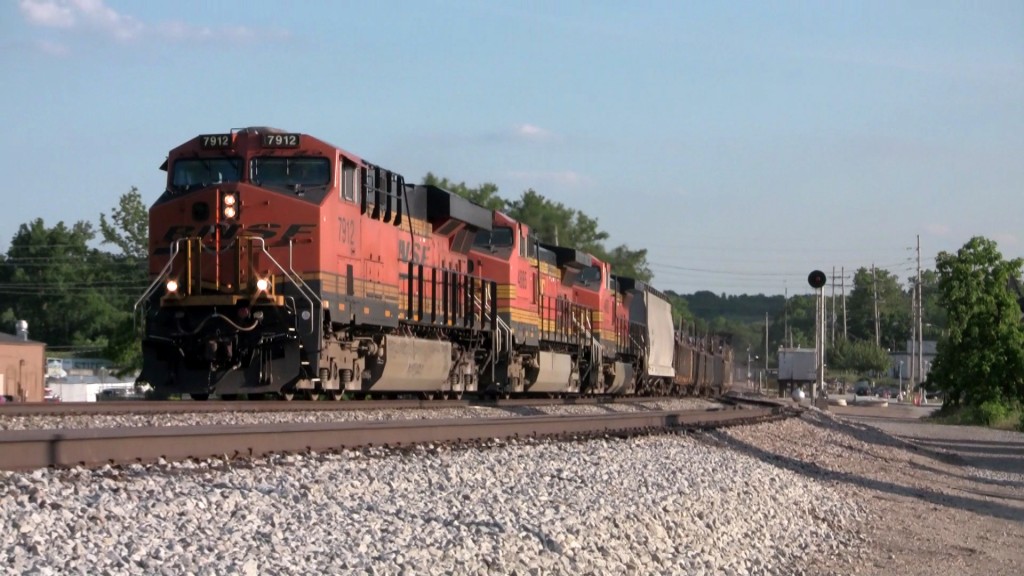 NS' Wabash and Illinois Terminal heritage units pull the NKP 765 excursion train back towards St Louis on 9-9-12.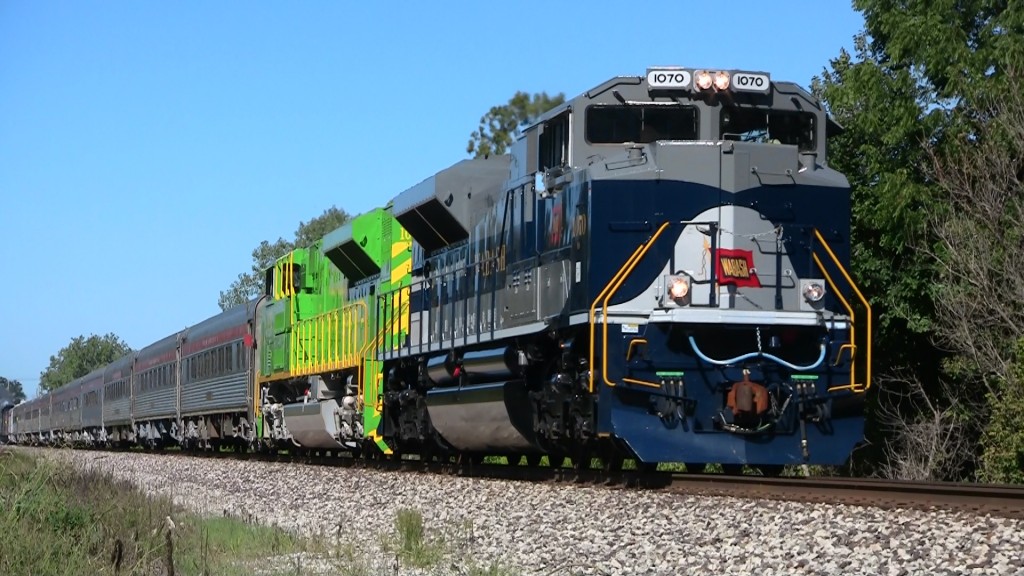 NS 9411 on a Triple Crown train west of Edwardsville, IL on 9-10-12.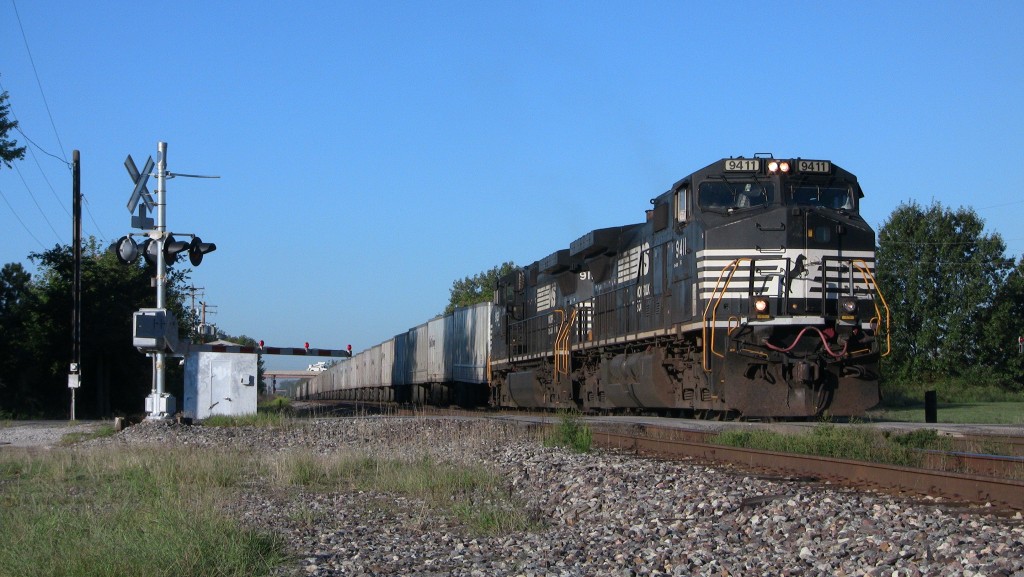 NKP 765 rushes east through Mt Olive, IL on 9-10-12.