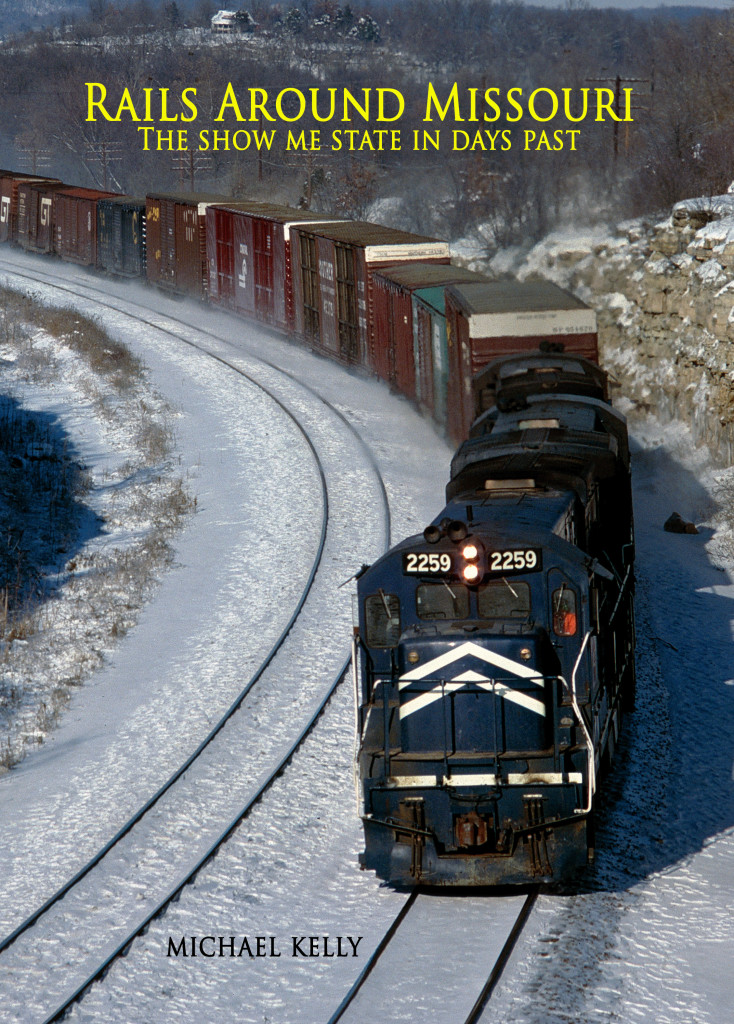 FINALLY!! After many months, production copies of the hard cover reprint of Rails Around Missouri are on their way from Britegraphix in Ft Scott Kansas. They are expected to arrive Friday Dec 18, get signed, and shipped back out by Monday Dec 21. I realize this is cutting it close on Christmas orders, but hopefully yours will arrive in time!
Rails Around Missouri was first released in 2013. Reprinted and redesigned with a new hard cover (above), the book contains over 500 all-color images from every corner of Missouri, from St Joseph to St Genevieve, Hannibal to Springfield, STL to Kansas City.  Order your copy today using the link below and your copy will come autographed by me. Currently available stock only for previous orders, new orders not guaranteed for Christmas, but it will still be a great gift!
For dealer or postal orders, contact Don Banwart, donald@sekan.com for more information, or call 620 664-7014
Merry Christmas!!